January 19, 2022
Playdate Pulp is now available in public beta!! Pulp is a super fun (and free!) game making tool for Playdate. With a few clicks, anyone can turn a game idea into Playdate reality.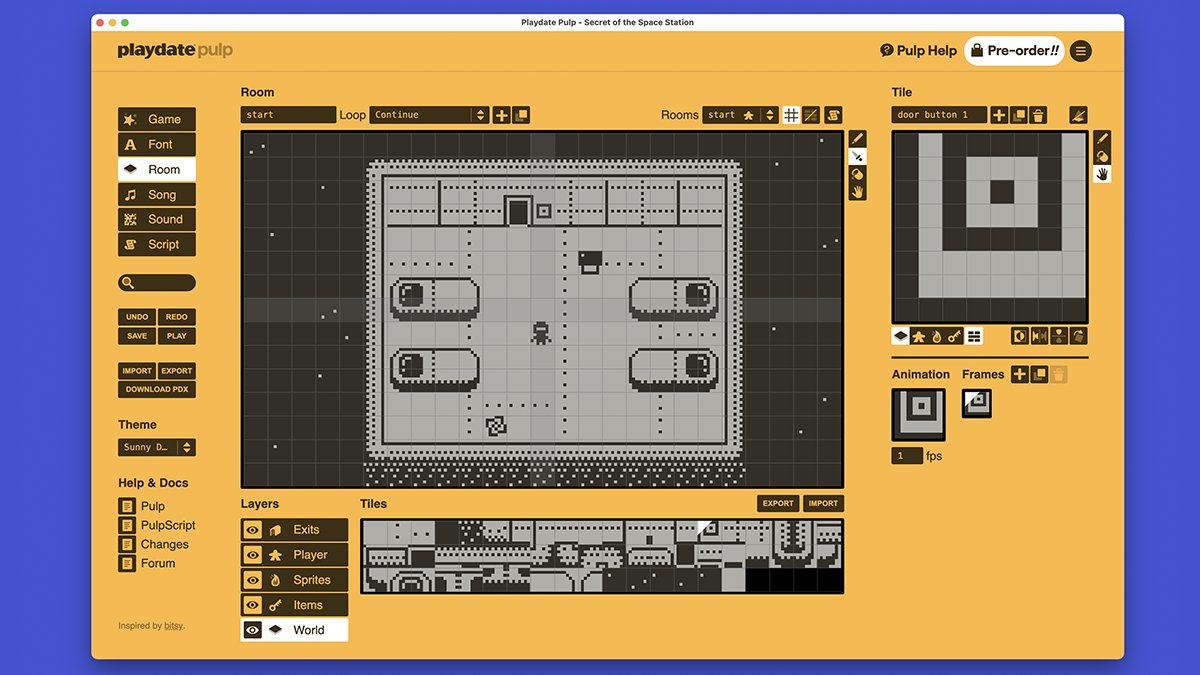 The best part: Pulp runs right in your web browser. You can work on any computer, anywhere, with no installation or worrying about moving files around. Everything is in one place, in one window. And with a few clicks, you can export an actual Playdate .pdx game!
What's included in Pulp? A pixel graphics editor, complete with animation? Yes. Pulp has that, built right in. Level editor? Yes. Custom fonts? Yes. Sound sequencer, SFX creation? Oh yes.
And while you can make a Playdate game in Pulp with zero code, what if you like code, or you're code-curious? There's also PulpScript, a simple, logical language that unlocks… well, just about anything you can think of.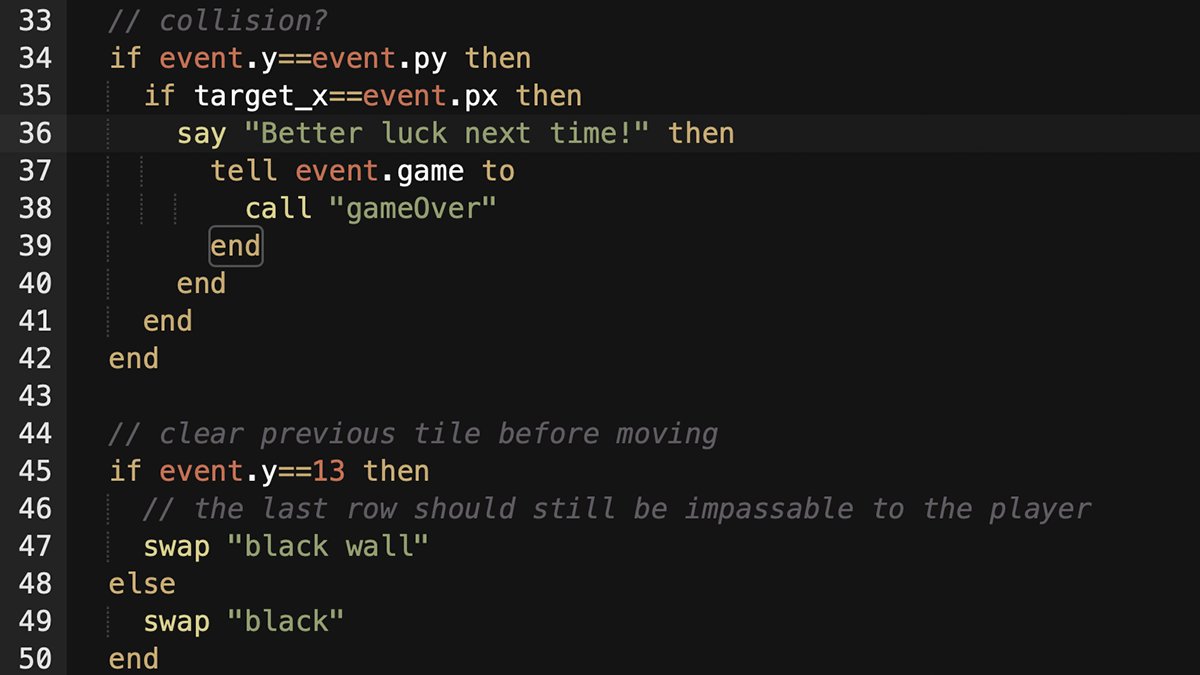 We designed Pulp for room-based, story-centric games — the kind that focus on your ideas and narratives rather than nuts and bolts. But our amazing developers have shown us that with a little creativity, you can make incredible games of all sorts!
And once you get your Playdate, you'll experience the true magic: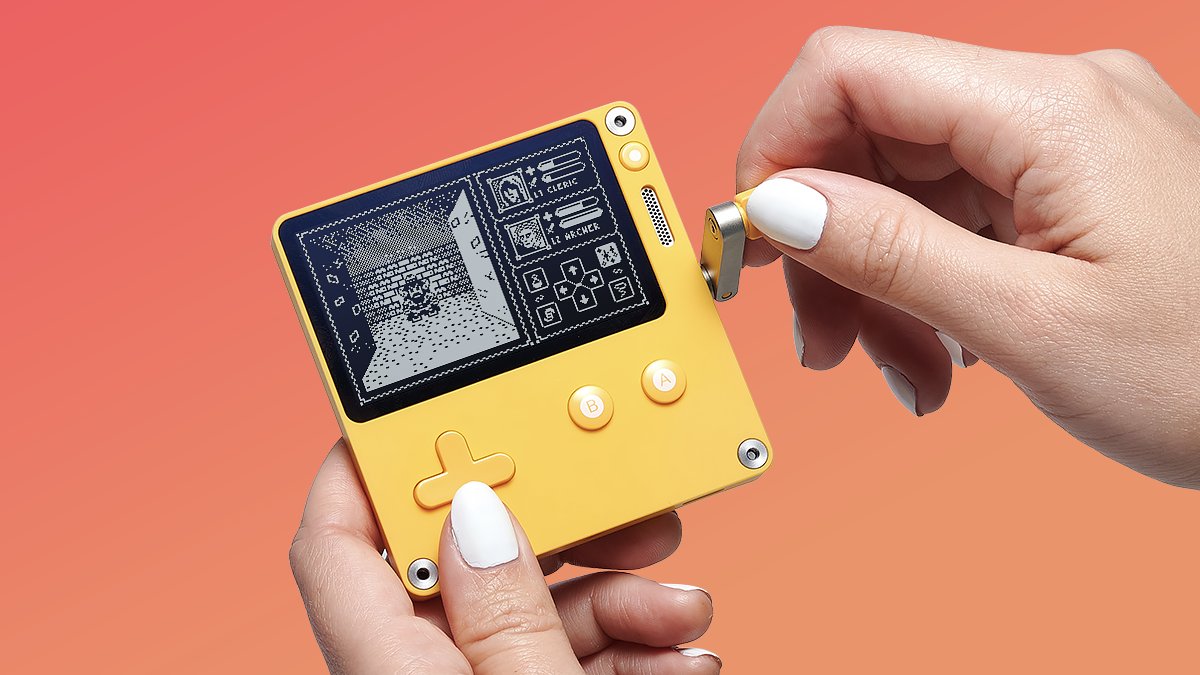 Taking the game YOU made, exporting it to a file YOU own, and playing that game on a proper, physical console, held in your hands. There's nothing quite like it.
Built by Shaun and Neven, Pulp was inspired by Bitsy, a truly wonderful game editor from the talented Adam Le Doux. If you enjoy using Pulp to make Playdate games, we really hope you'll also check out Bitsy for making games for other platforms!
And remember, Pulp is just one part of the Playdate game making story — there's also our full Playdate SDK! It's for more advanced game coding but is still super fast and friendly. It supports both Lua and C, and includes a desktop-based simulator. Check it out!
In summary: Pulp is FREE, OUT NOW, and YOU'RE INVITED to try it. Start making some games today and, soon, play them on your Playdate.
P.S. We shared on Twitter some wonderful creations made in the first few weeks since Pulp came out. Just look at all of these!