August 31, 2022
Six months ago, we released the Playdate SDK: a free, fun way to create games for our quirky 1-bit console with a crank. We find it incredible—frankly, quite shocking!—to see how many games have been made since then. As of today, there are over three hundred Playdate games available on itch.io, all ready to sideload wirelessly.
There's now a cool way to check out some of the neatest Playdate games: the Playdate Community Bundle by Playdate Squad. More than a dozen top-notch games for just $29 (more than 50% off!). This bundle is available from August 31, 2022 until September 7, 2022.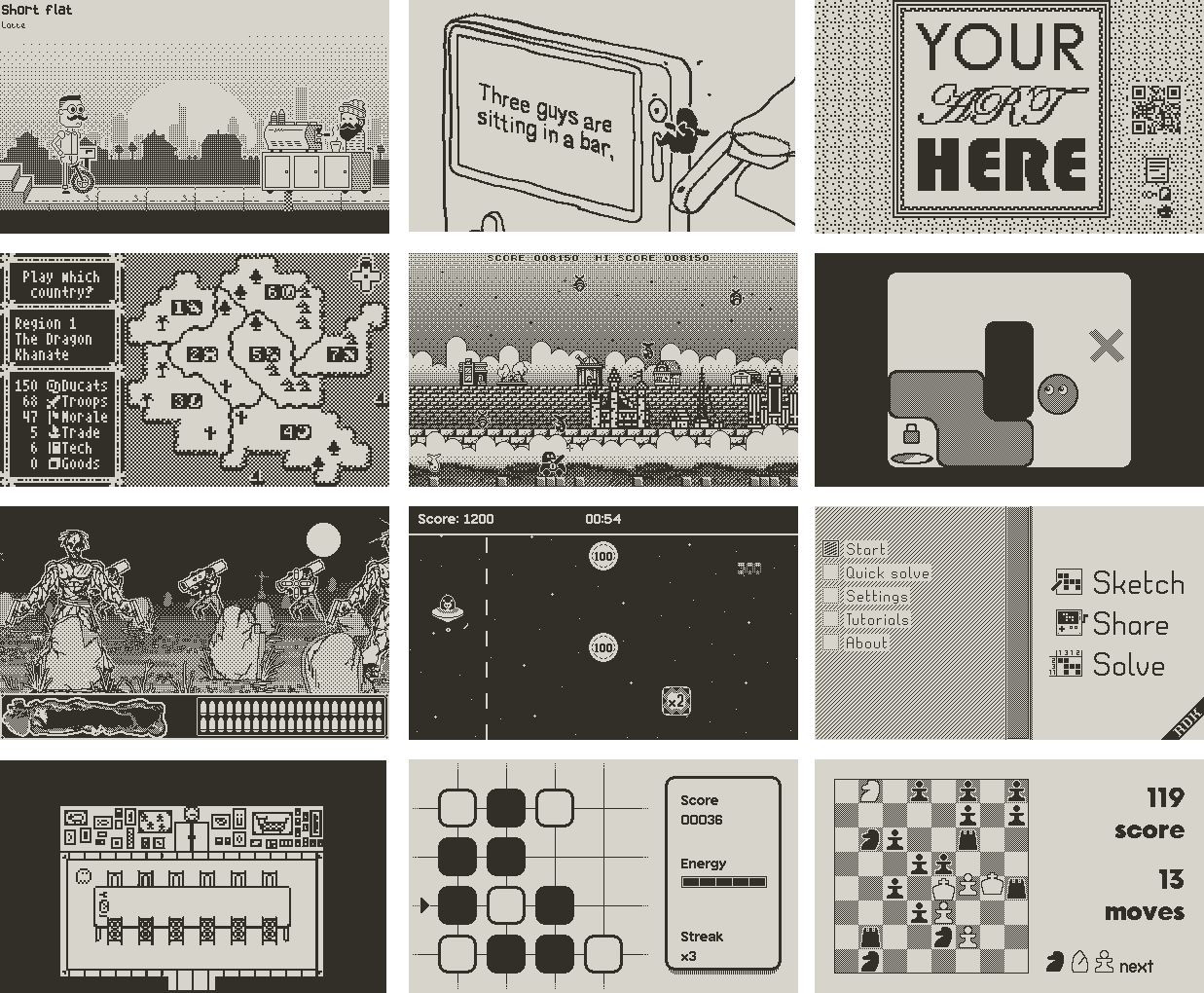 Here are the thirteen Playdate games included in the bundle:
Your Playdate comes with a Season of wonderful games, and we plan to release a Playdate Catalog of games available directly on the console. On top of which, you'll always be able to sideload games made by just about anybody out there—like the excellent selection in the Playdate Community Bundle. Do check it out!