October 20, 2023
By Jörg Tittel
Greetings. Jörg Tittel here, writer, director and producer of games, films and comics and co-host of Directional, a podcast on videogames and the creative rebellion. This year, I released the PS VR2 game C-Smash VRS, the star-studded multi-platform adventure The Last Worker, and its spin-off, SKEW, available only on Playdate of course.
Some of the most precious moments in my life have been meeting my heroes—filmmakers, musicians, game developers and beyond—and thanks to the Playdate, I not only got to work with one but also lure him back to the wild and wonderful world of game development.
Frédérick Raynal is best known for creating Alone in the Dark, a game which introduced a real time 3D character to the world of games and single-handedly invented the survival horror genre. After leaving Capcom, director Shinji Mikami finally admitted that, without Frédérick, Resident Evil would have been just another first person shooter.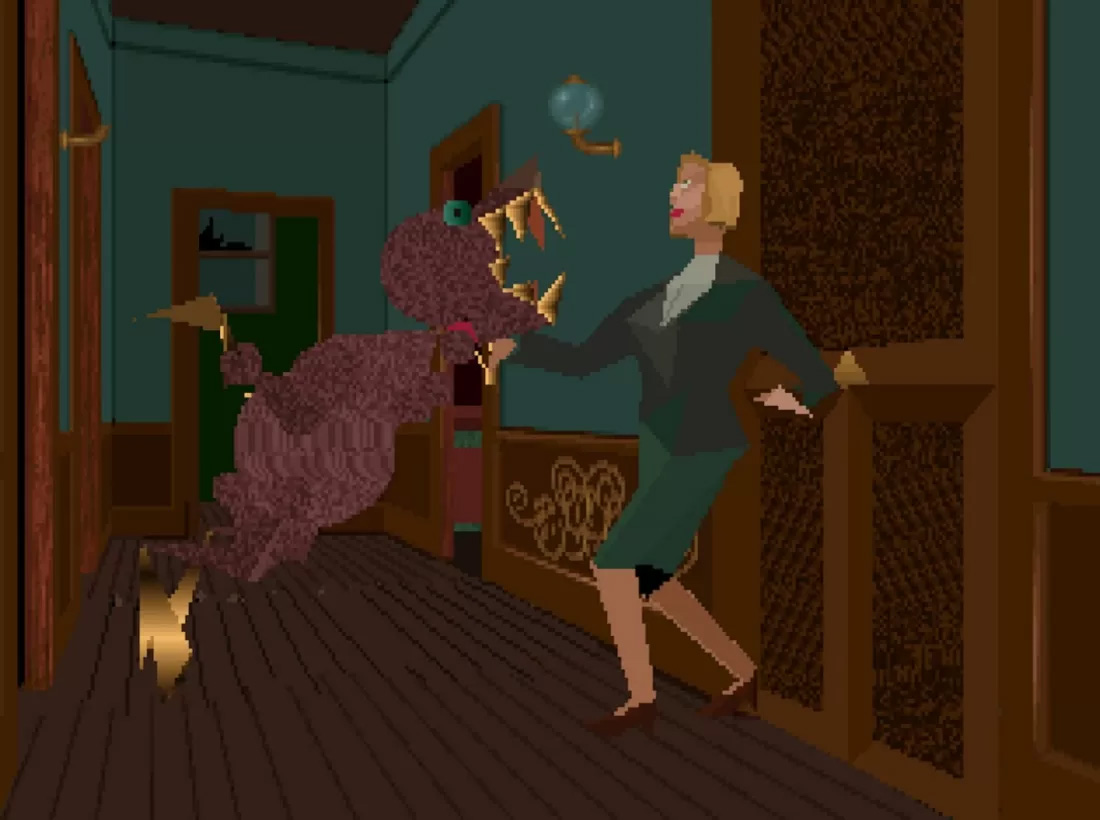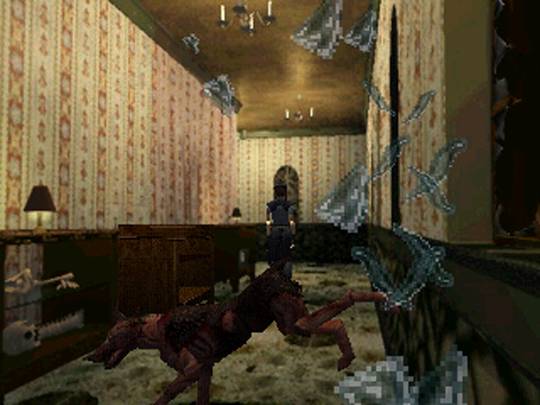 Frédérick also created the singular Little Big Adventure (Twinsen's Adventure and the wonderful Sega Dreamcast game Toy Commander, which is how we first met. I interviewed Fred about the game for the Official (US) Dreamcast Magazine over two decades ago. My kids and I play Toy Commander and its frantic 4-player split-screen battles to this day. A friend's 15-year old son once joined in and told me, "I had no idea games can be this much fun." He was wearing a Fortnite shirt.
In recent years, Frédérick has spread his talent and vision outside of games, from urban mobility systems to medical devices and a series of his own robotic inventions. In a world dominated by AAA games and enormous teams, game development had become less attractive to this singular creator.
"I like to create, to build things," Frédérick tells me for this blog post. "When I started developing games I had the feeling of building something very new, something real, physical. But, through years and industrialisation of our creations, I began to miss this pioneer feeling of being an inventor. Working only on the software was not enough anymore, so I started to build real objects from scratch, making everything from the mechanical system and the electronic board to the software that gives life to it. Cutting wood makes me feel like an artist again. :)"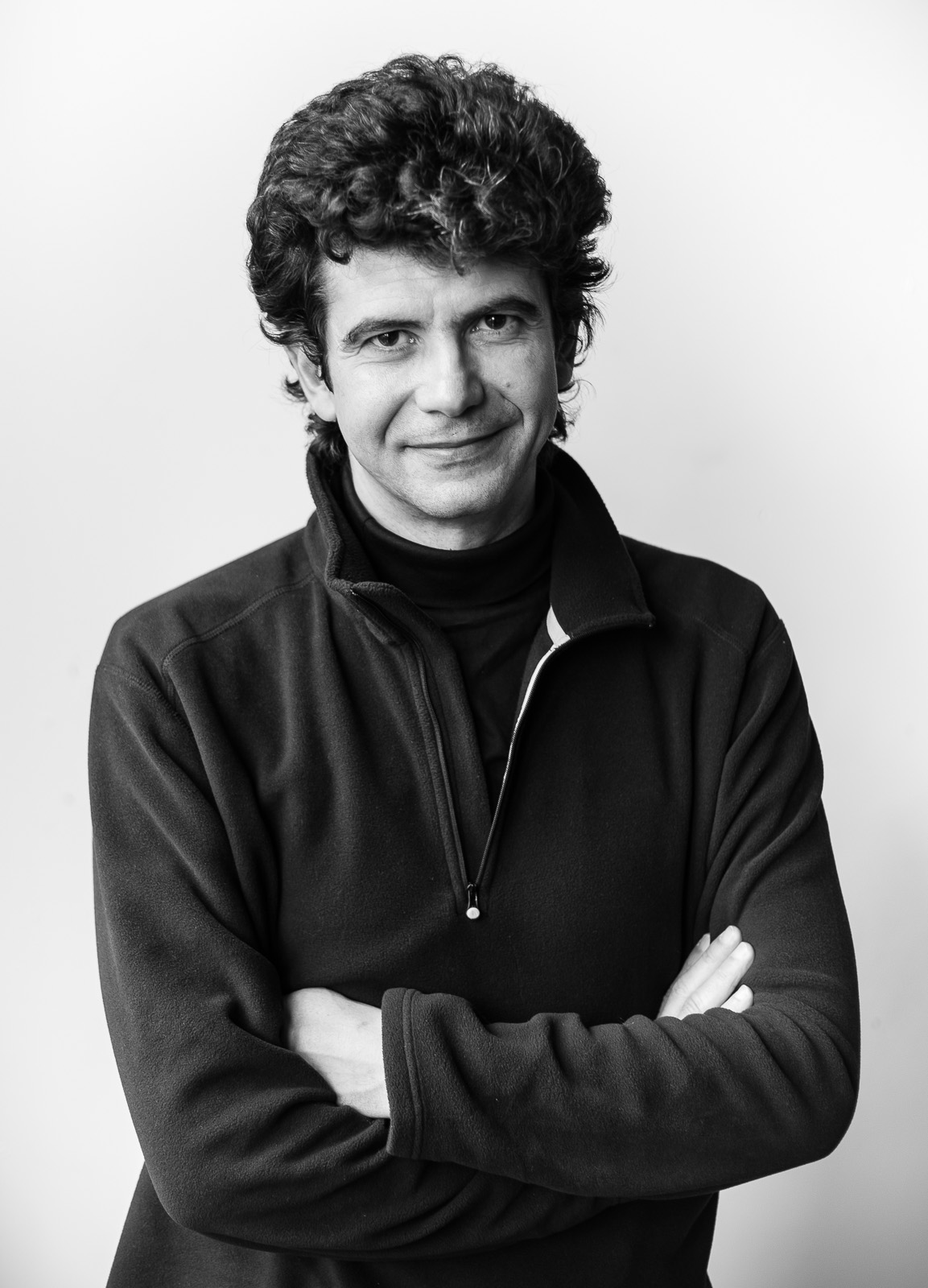 The feeling of creating is hard in today's world of samey mega-tech-platforms. Just as I started writing and directing the ambitious satirical first person adventure The Last Worker for VR, consoles and PC, however, the Playdate graced the cover of the prestigious EDGE magazine here in the UK. It was love at first sight: finally there was a game system that embraces the love of play and creativity, instead of product and 'content'.
I immediately knew I had to make a game for it and Skew, The Last Worker's CoBot voiced by Jason Isaacs (Harry Potter, The Death of Stalin, The OA), was born to have a spin-off game on Panic's little yellow wonder. He has one propeller after all.
I knew I wanted to make an "endless spinner" in which you steer Skew through 3D tunnels using the crank and accelerometer. Together with Vanja Vikalo, whose studio Subgiant in Belgrade animated The Last Worker's stunning opening sequence, we dreamt up some concepts.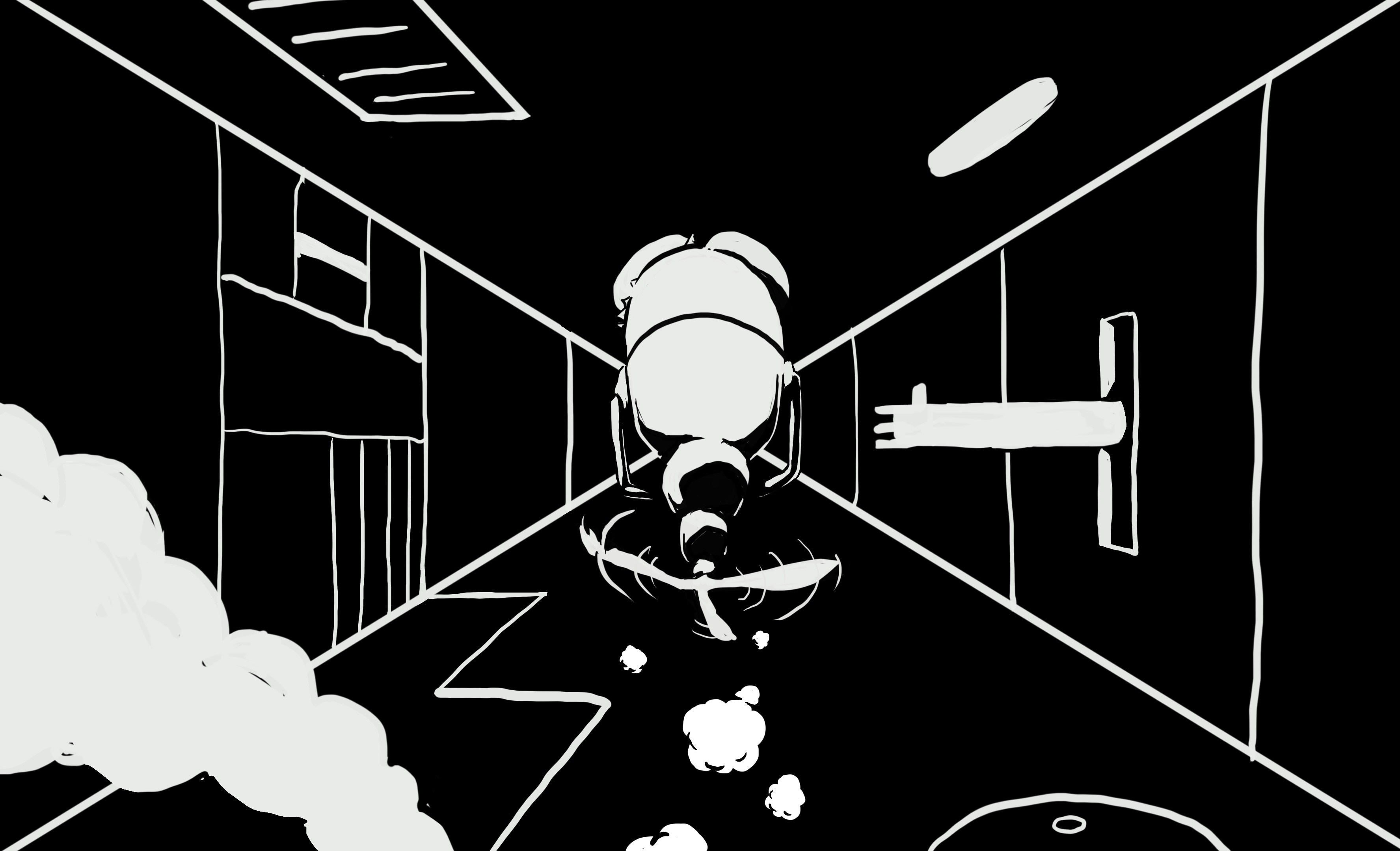 At the time there was no evidence that realtime 3D games would even be possible on Playdate. So naturally I had to approach the man who propelled games into the third dimension. I had to lure him back, a bit like Rambo.
"When you are an old game programmer," Fred says, "You knew a time when there were no rules, a time when you had to make miracles with very undefined techniques. When I saw the Playdate and understood how it is made (both electronically and the spirit behind it), I was so excited. Give me just a bitmap surface and some processing features to draw inside it and I'll be happy to create games in my very own way. At the beginning, as it was not easy to get an actual Playdate, so I decided to double the fun by making a 'Fakedate', principally to start investigating the (utterly motivating) constraints of the screen. The Playdate is something unique and you feel unique when you work on it."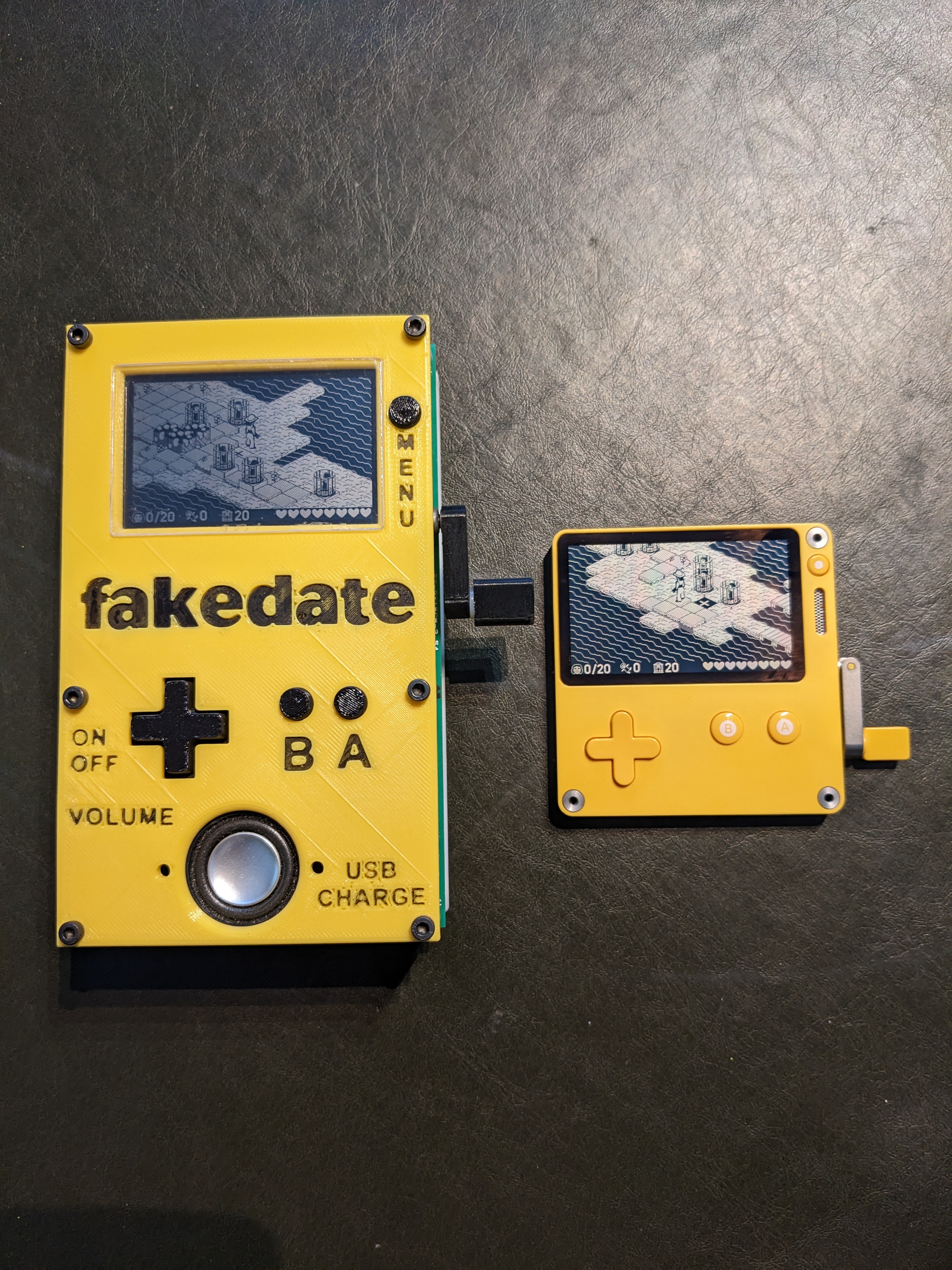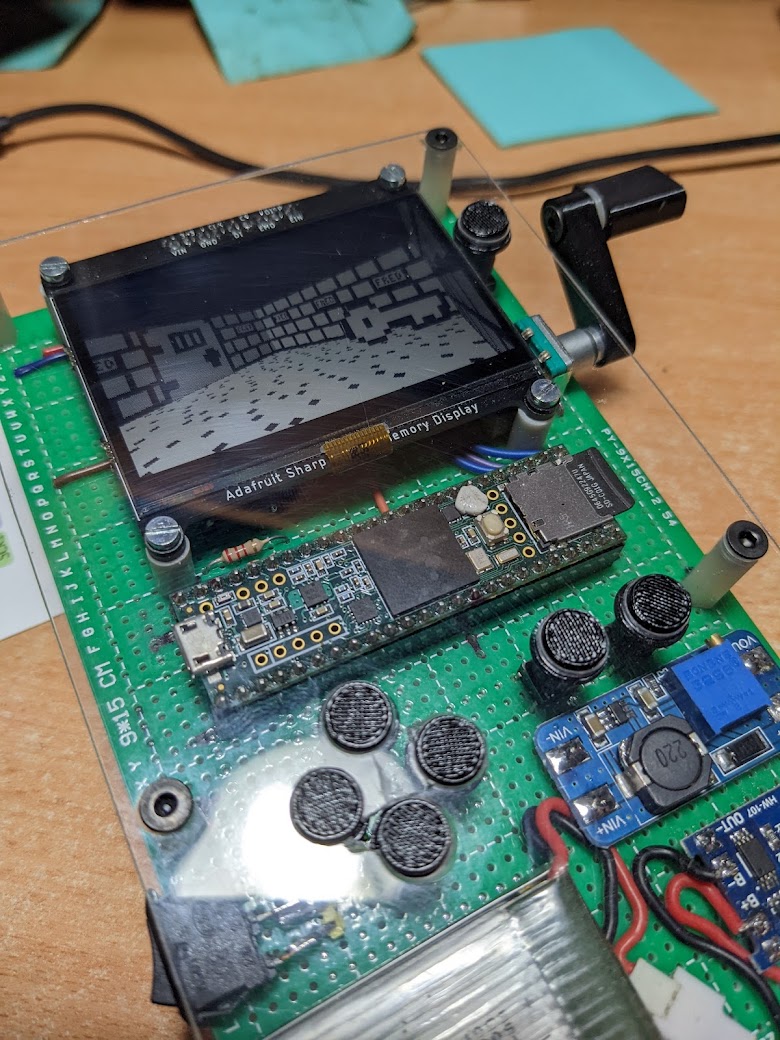 In order to make SKEW, Frédérick adapted WireFred, an engine he had developed a decade ago as a personal project, for Playdate and developed a 3D level editor in which all of the elements for the game's randomly generated infinite tunnels were built.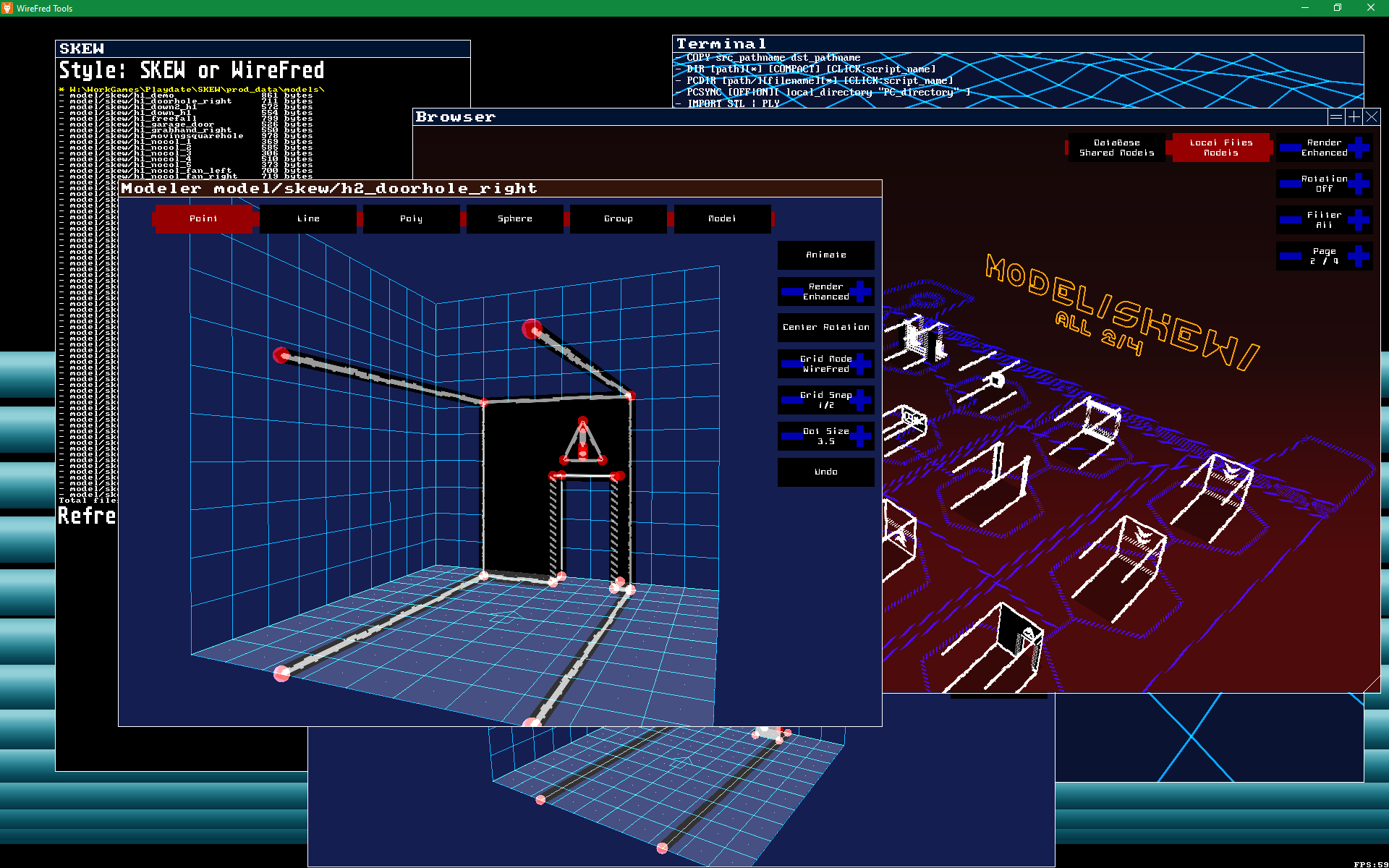 SKEW also re-united Frédérick creatively with Yael Barroz, the artist and animator with whom he had worked on the original Alone in the Dark. Yael built the character in 3D, so she could create sprite sheets more efficiently and change the whole set dynamically if an adjustment was needed (instead of doing it manually for each frame).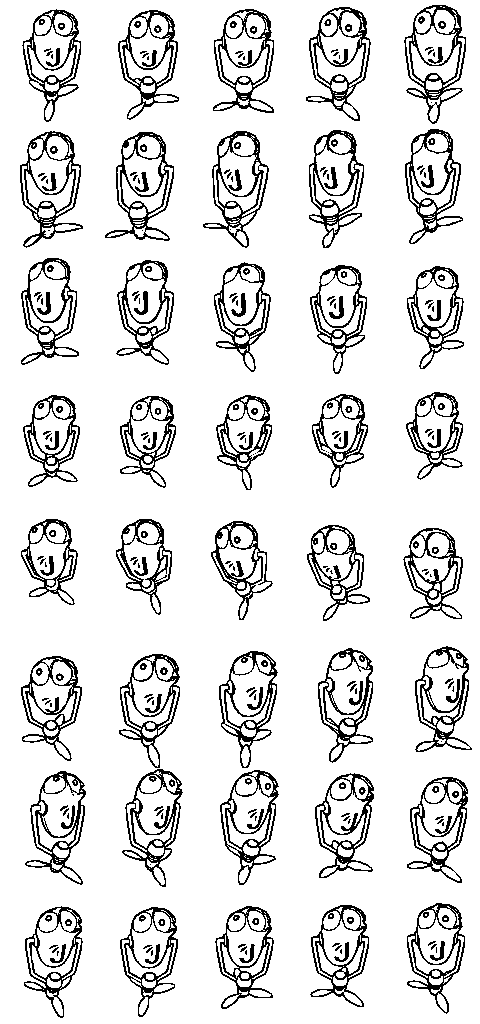 And then there's the gameplay itself which, well, you'll just have to experience for yourself. Despite SKEW being a tiny "spin-off", I have spent more hours playing it than the epic The Last Worker, because it's just too darn fun. We have been making lots of adjustments in the background and made the points system even more challenging and rewarding than before.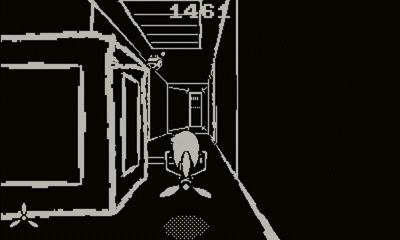 I've always felt that if anyone's going to build the first time travel machine, it's Frédérick Raynal. And in many ways, he's built that machine already. Fred took games into the future and when the future became too samey and corporate, he's linked us back to the past. But not through nostalgia, but through innovation and a real sense of delight. Just like the Playdate itself.
Socials
Jörg Tittel on X: @newjorg
Jörg Tittel on Mastodon: @newjorg@mastodon.gamedev.place
Frédérick Raynal on X: @ludoid_raynal
Website: thelastworker.com
X: @thelastworker
Check out SKEW in Catalog