July 10, 2023
Hi there, Playdate friends! Jurge (George) [he/him] here from our marketing crew on Playdate, hope you're all doing well on your side of the world. 😃
With the wet and wild Video Game Summer™️ upon us, all of us here working on Playdate wanted to join in on the fun and take a moment to show you some cool new things being worked on. Quickly we realized we are all very busy shipping out the rest of Playdate pre-orders, updating Catalog and other fun Panic + Playdate things. Thankfully the fine folks at GLITCH welcomed us on their Future of Play showcase this year to stop by with a quick cameo to highlight three games currently in development for Playdate. You can see that segment here.
With that, we also thought it would be nice for you to hear more about these neat games from the developers themselves, because who better to tell you about them! Check em' out, and remember to follow them on socials to keep up to date on each game's development.
① Faraway Fairway
Howdy! I'm Rokashi [they/he], the Creative Director at Hedgehog Dreams, a new little studio based in Toronto, Canada, making Faraway Fairway for the Playdate 🟨!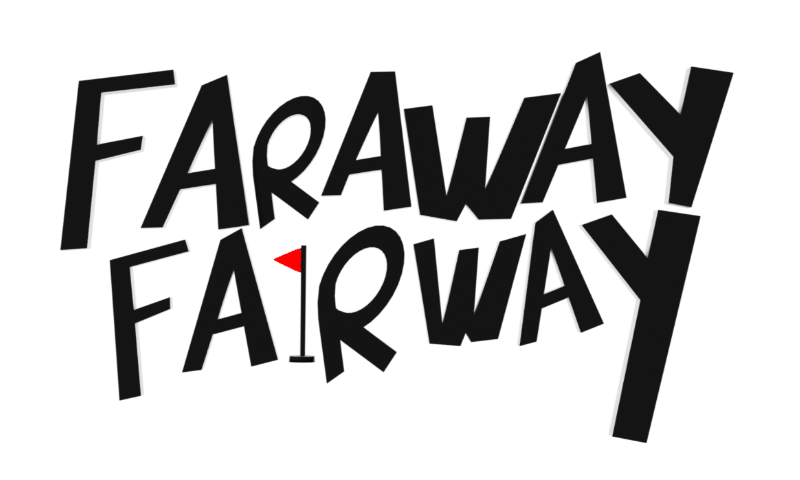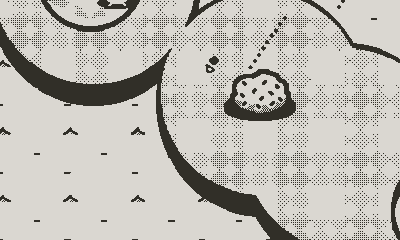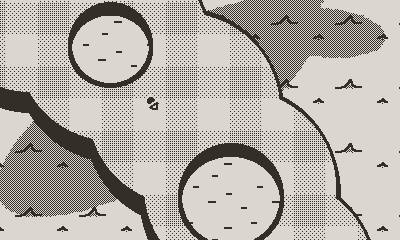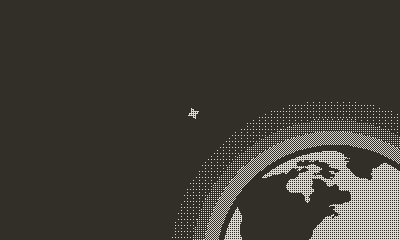 Faraway Fairway is a procedurally generated arcade mental health golf experience where you explore your surroundings while you work your way towards the goal through various weather conditions and finding secrets along the way! The game is full of chill vibes and is an easy game to pick up and play a set of golf when you have a spare moment and want to play a game that is low pressure, dynamic and easy to get the hang of. I wanted to make Faraway Fairway because as someone who is a huge advocate of mental health, I know everyone experiences it in different ways, and I wanted to make a game that reflects that, so no player will ever have the same experience in-game, just like in life! Faraway Fairway has been in development for almost 2 years and the team is working very hard on it and I cannot wait for everyone to be able to play a game that is so special to me and soon to you for experiencing what it has to offer. I believe taking care of yourself and your mental health is like a vacation that never ends.
Follow them on Twitter at @Rokashi / @HedgehogDreams_
Check out Faraway Fairway in Catalog
(Release window: Soooooon)
---
② Quantum Phantom Basketball
My name is Spencer Garland [he/him] and I'm the founder of BRENDA ARTS, an interdisciplinary art studio that has BIPOC students integrated into all of the productions. I am the lead game designer and art director of Quantum Phantom Basketball, a basketball-fighting game set in a cataclysmic high fantasy New York City. The game is being produced by my friends at Sweet Baby, Inc.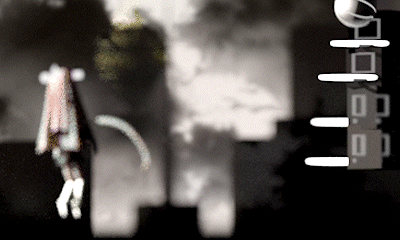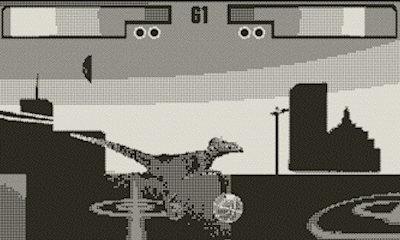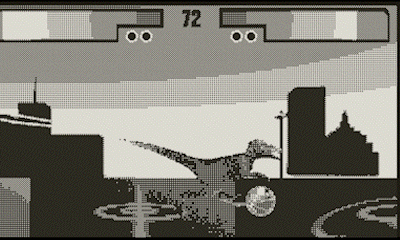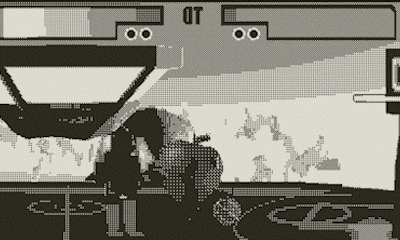 Centering around three former teammates on a youth basketball team reconnecting after a global paranormal cataclysm-Starx, Reggie, and Horace hoop their way through opponents on the way to winning the Quantum Basketball Tournament. Cross up and take down robots, dinosaurs, and monsters through the Boroughs of Neo Elsewhere.
For the project, my aim was to make a game that would show Blackness in a new way for the medium. In Quantum, I wanted to transport the player into a place that is liquid cool, magical, and dangerous. Instead of concrete and jersey mesh everything in this world is black glass and Issey Miyake Plisse. Having an all Black cast was crucial to me as well. Telling a story about Black boyhood, the pitfalls of ambition, reconnecting after quarantine, strained familial relationships, and finding solace in the face of existential threats are all elements of the compelling story my team and I put together. I'm even making a documentary about the gamedev process for my BIPOC youth art students. I want to share my love of creation and my journey with those who don't see themselves in the arts. I really like who I became while making this game. I'm more focused and driven than I ever have before!
Follow them on Twitter at @lonervision
Instagram: @lonesaucerboy, @brendaartsnw
Website: www.brendaarts.org
Check out Quantum Phantom Basketball in Catalog
---
③ Oom
My name is Gregory Kogos [he/him], and I'm excited to introduce Oom, a rhythmic dungeon crawler where the player moves and shoots on the beat.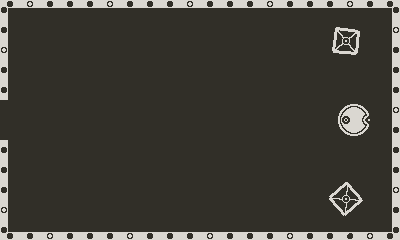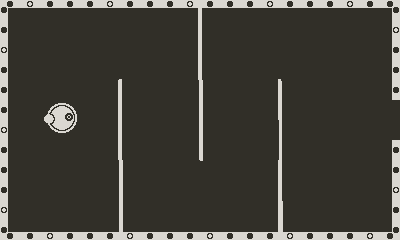 This will be my second game for Playdate, following Omaze. Prior to making those, I primarily focused on developing my own custom hardware games. One of them is Skeeper, which I consider the spiritual predecessor to Oom.
Skeeper delves into the idea of a rhythm game where the player's decisive input occurs not on the beat, but between the beats. This idea emerged when I witnessed many of my friends struggling with my favorite rhythm games. I pondered what would happen if players had to react before the beat by aligning the color wheel according to the colored notes approaching it, only seeing the outcome when the notes touch the wheel. The result was a more accessible rhythm game that still maintained its challenge and thrill.
With Oom, I take that concept even further by incorporating movement, combat, and puzzle elements. I'm thrilled to see where this concept will lead the game.
Follow them on Twitter at @aronegal
Check out Ooom in Catalog
(Release window: Q4 2023)