March 7, 2023
Playdate Catalog is now available for all Playdate owners!
Arriving with the latest Playdate OS and also available at play.date/games, Catalog is our curated store for neat Playdate software.
It's launching with new games, and some previously released favorites.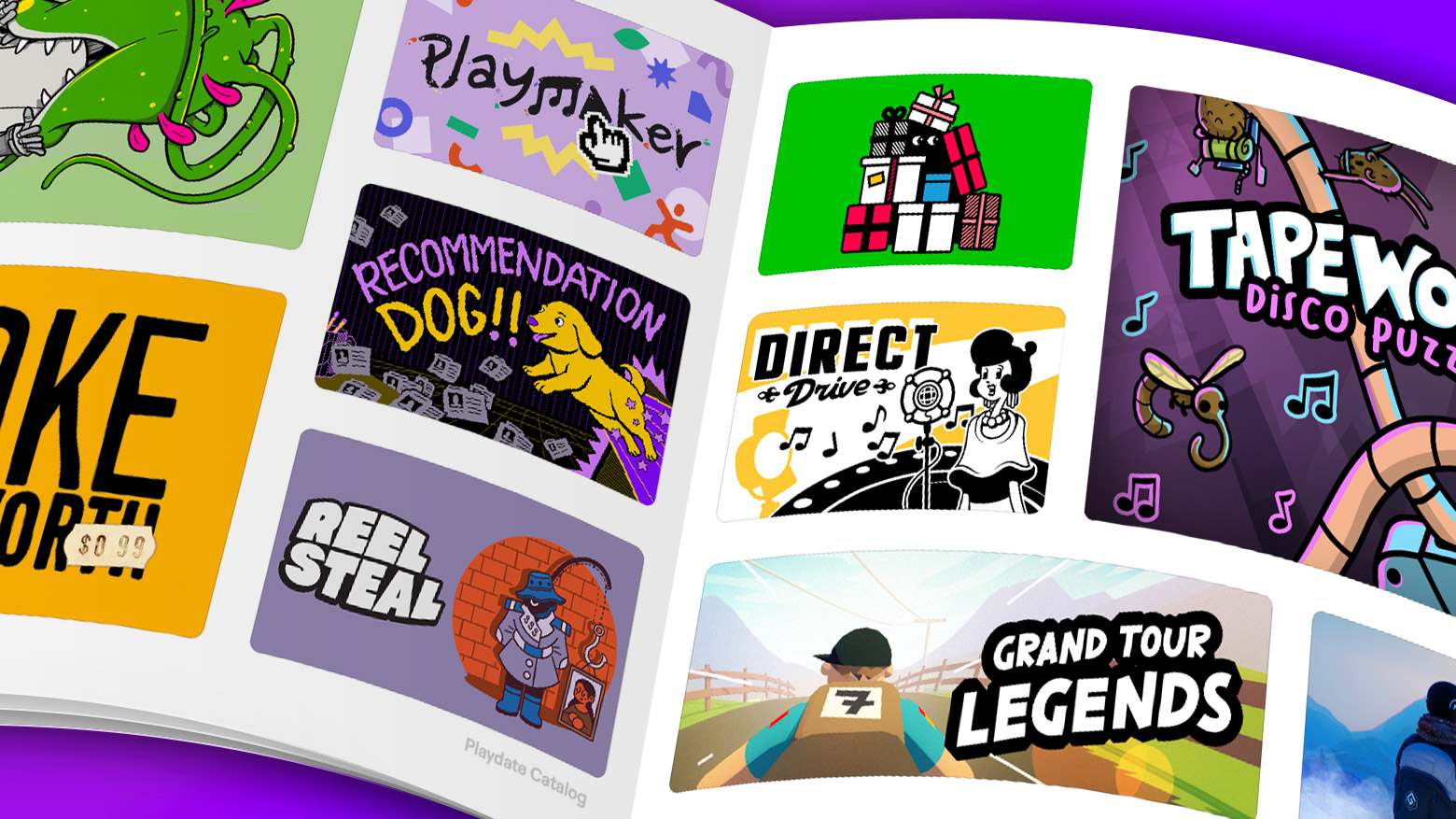 You can check these games out in the Catalog app on your Playdate (make sure it's running the latest version of the Playdate OS.) You can also get them on our website; the games will be delivered wirelessly to your Playdate .
Happy browsing!